Any expert will tell you that to succeed in fixing something you need the right tools. Without them you fail or make an unhappy and botched job of it. If you succeed and adapt something else, then you've found a new tool and others should now about it. the same goes for sobriety. Without the right tools, you are likely to fail or have a hard time trying. Why waste time trying to reinvent the wheel? Instead, why not use tools applied successfully by others to stay sober? You will find many of them below. Experiment with them and take what you works for you. If you find others or variations on the ones below, we would be happy to include them. Do whatever it takes to stay sober ! (so long as it doesn't do you or anyone else harm)
NO MATTER WHAT !
I will not drink or use no matter what! Sobriety is my priority over everything else; work, wages, relationships, emotions, pain, pleasure, whatever.
SEPARATE ISSUES !
Sobriety is a separate issue from all else. Whatever happens it is not a reason to drink or use. I can deal with or experience it like others, who don't use it as a reason to get blasted or stoned.

SELF-COMMITMENT !
Self-commitment. I have another chance, it's the last. I have one life and I deserve to live for myself and not as an adjunct of a substance. I will honor myself.
BE FEARLESS, BUT AFRAID !
Live for the sober moment and don't dwell on the past. Today's a chance you never thought you had.
Still, do use the past to remind of how bad the future could be if you drink or use. But just don't let guilt trips drag you down in the present.

IMAGINE THERE'S NO HEAVEN,
IMAGINE THERE 'S NO HANGOVER!
Imagine the pride, the well-being of staying sober. Imagine the future and the endless dreams that can be realized in sobriety.
HEALTH & STYLE !
Plan some ways to improve your health, diet, looks. You'll start to feel good about yourself again.
INDEPENDENCE !
I will live free. I need no bottle, pill, joint or needle as a crutch. I don't depend anymore on that shit to get me through my day.
WELL HONESTLY !
Get real with yourself. Face up to yourself. Recognize the good things and strap them on your belt. Don't run away from the bad things, acknowledge and accept them and see what you can and want to change.

ACKNOWLEDGE & ACCEPT !
Stop fooling yourself, you're hooked. It may be genetic, chemical dependency or psychological, but you are an addict. You'll always be addicted. All you can do is not be affected. And the only way to do that, is not take it.
OPEN UP & SHARE !
Stop holding things in. Get it off your chest; Spit it out and tell it like it is. You will feel better and less alone.
CLOSE OUT AND KEEP SAFE !
List all the places, people and things you used to drink or use around. Keep away, close them out, get a new life or they'll drag you back.
Every time you feel an urge,
NAIL IT !



AGAIN AND AGAIN
Thanks to Larry.B for many of these tools.
For more of Larry's Toolkit, click below

HELP & BE HELPED !
Help others getting sober and you will learn more about your own sobriety. As the Chinese say, "one learns by teaching"
"I DID IT MY WAY!"
Be your own man or woman. Don't worry about what others think about your sobriety or the methods you use.
If they say its "uncool", "boring", "childish" or "crazy", ignore it. Its your life and its your life you're saving. If it works, its good (but try to avoid things like mass murder, poisoning the environment or sex in the street)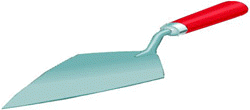 PATIENCE & PERSPECTIVES !
Realize you have been and are still seriously ill. You don't get over a major, life-threatening illness in the blink of an eye lid. You need to convalesce, pace yourself and take care of yourself. Don't overstretch yourself or get frustrated with slow progress. The physical and psychological healing has its own agenda, give it the environment to work.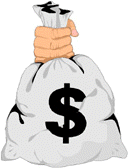 TAKE OUT MORE CREDIT !
Credit yourself for your daily sobriety. That in itself is a great achievement and has made your day valuable. Give yourself a pat on the back and reward yourself with a sober treat.
GET WIRED IN !
Get hold of loads of phone numbers, email addresses, chat groups or live chat to turn to when you need help. And never be afraid to ask for it.

STEAL TOOLS !
Listen to other people's stories and experiences. Pick the brains of successful long-term sobrietists, plunder the cupboards of the abstinent and raid the arsenals of winning recoverers.
FEEL SKINS !
Get to as many "skin" meetings as possible. True communication is in the flesh. Real healing and self-empowerment is achieved through the wisdom and empathy of collective experience.